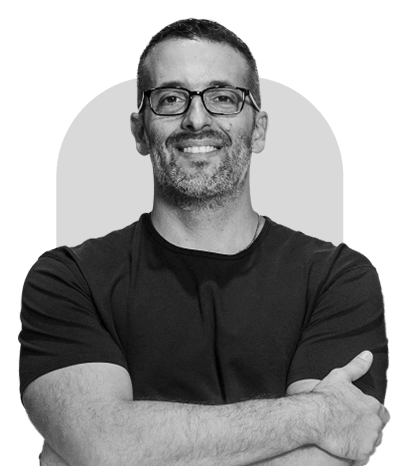 One of the things that I am most passionate about in the business world is the science of selling, as persuading another individual to make a decision that benefits both of us is the most tangible way to grow.
We are all born with the ability to sell; in fact, it is completely innate, it is a survival instinct that we develop from childhood. We sell to our parents to get permission, a concession or simply an ice cream. The problem is that we grow up and we pigeonhole ourselves into what we believe we are good at, or rather, what we are told we are good at. The good news is that whether you believe it or not and even if you think sales are not your thing, you are still selling. You sell to be admitted to a university, to get a job, to hire someone, to get partners, to get capital for a business; you sell for everything.
If you dedicate time to studying sales, understanding it, and practicing it, that would be the difference between being a seller or being a great seller, it would be the difference between selling to survive or selling to live. In addition, having the ability to master sales is like having superpowers: you will use them every day being more conscious and having the ability to get what you want, literally anything you want.
I always say that the vast majority of people love to sell, and you are probably thinking, "I don't like to sell"… but ask yourself the following: don't you like to achieve a transaction from which you will benefit? Don't you like to have that feeling of achievement generated by a simple sale? Don't you like to get that emotional asset and feel so secure and confident that you can get anything you set your mind to? Of course, you like sales! I have no doubt that you do, but what you probably DON'T like is the sales process. Sales are rough, uncomfortable, exhausting, difficult, but those are not the reasons why you probably don't like the sales process; the real reason is very simple: because you don't understand the sales process. And I go back to what was written above: sales is a science, and as such, it is not so easy to understand. Sales are technical and complex, it is theoretical and has many facets. Sales are one of the great challenges of humanity, it is the ability to survive or fulfill our dreams, it is the cause of any money we make in our careers… for me, sales are almost everything.
I have been in the sales industry for 17 years. Throughout my career, I have managed sales teams at Decorcerámica, sold my agency's services at Asylum Marketing, and created multidisciplinary teams to sell these services to more companies. At smartBeemo, I am currently creating a sales team focused on both end consumers and businesses. I love the sales process so much that I sometimes spend long hours making sales calls just for the sake of practicing and enjoying it.
As someone who is passionate about sales, I continue to study and teach the subject. That's why I decided to create my own methodology to explain, based on my experience, the anatomy of a perfect sale in a simple and clear way.
I present to you the IPP Sales Methodology, which is based on the premise that all sales are the same. Whether you're selling a car, a pair of jeans, an education service, technology, or any other product or service, the sales process is the same.
While it's true that the sales process is not as linear as depicted in this chart, every sale consists of three fundamental parts: 1. Gathering Intelligence, 2. Presentation, and 3. Persuasion. That's why this methodology is called IPP.
I strongly believe that one of the main reasons sales are not closed is because this methodology is not followed in all three parts. In fact, in most cases, salespeople only manage the Presentation part incompletely. Let me give you an example: a potential client arrives, and the typical thing a salesperson does is talk about the product or service, quote a price, and when faced with the first objection, such as "What time do you close?" or "Send me the information by email," they give up on the sales process. If they just continued to handle objections and push the client towards the close, they would be increasing their chances of winning the business.
Next, I will briefly explain the three steps of this methodology:
Intelligence:
Collecting intelligence should be the first thing we do when we encounter a potential client, and there are three basic things we need to achieve: 1. Qualify the potential client, 2. Identify their pain points, and 3. Identify their aspirations. This intelligence-gathering process is not linear. I propose it as the first step because it is the first thing that should be done. However, this is a process that should always be active during the next two steps.
Presentation:
The presentation is divided into two parts: 1. Managing the communication of the solution to the pain point or aspiration that you identified during the intelligence-gathering phase, and 2. Communicating the proposal.
The presentation is also not linear. Depending on the business model, we can present the proposal before communicating the solutions or continue to communicate in the third stage. But the reality is that the presentation, in the perfect anatomy of a sale, should be part two.
Persuasion:
Persuasion is where the vast majority of salespeople give up, as it is the most uncomfortable and rough part. Not taking no for an answer is uncomfortable because many confuse it with weakness. It is only normal to feel vulnerable to rejection, but the reality is that it is simply part of the game. In fact, it is the game. If we are not handling rejection as salespeople, we are not being salespeople.
Persuading is insisting, but insisting in the right way, and all a salesperson is doing when handling objections is increasing the possibility of closing. Not the opposite, as many think.
Collecting intelligence, presenting, and persuading all have their technique. It is so robust that if I were to write it all in this article, it would not be an article, it would be a book or a course, but I am sure that I have opened your mind and left you with enough tools to implement this process in your business's sales management from now on.
And I hope this does not end here, that you become interested in understanding this science and practice it every day. Then you will see how you will begin to achieve everything you propose.
Share this with your team and do not forget to comment.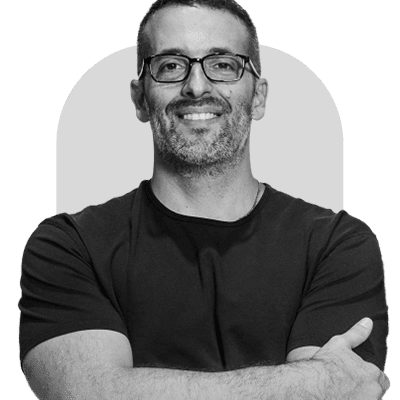 Michel Edery
---
I am the co-founder and CEO of smartBeemo, an EdTech startup created to help Latinos generate more income by launching and scaling their own ecommerce stores.
Additionally, I serve as a co-founder and Managing Partner at Asylum Marketing, a Digital Agency specializing in brand building, demand generation, and sales. Throughout my career, I have had the privilege of working with renowned clients such as P&G, Revlon, Wise Snacks, Pepsi, Duracell, and more.
With strong leadership skills and a proven track record in regional and international marketing and business development, I am dedicated to driving growth and success in the industry.