ROI, the great enigma of the world of marketing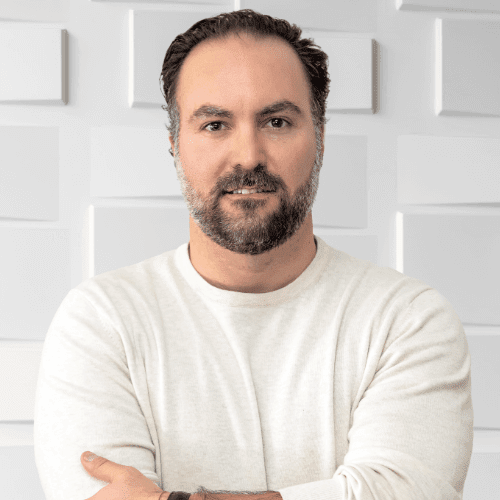 EITAN SHOVAL
CEO & Partner

---
"If we want to have clarity about the real behavior of our product in the lower stage of the funnel, it is necessary to broaden the panorama"
---
Throughout history and as new competitors appear, the communication channels are fragmented and the consumer becomes more jealous of their data, which makes the challenge of measuring the return of our marketing actions more and more. complex.
Until some time ago, businesses that were born as digital natives boasted to their clients about the knowledge they had about each peso invested. They argued that they knew in detail how the investment behaved. However, with the disappearance of cookies in some of the biggest players in the digital ecosystem, came a new challenge for the industry.
To the above we must add that we continue in a world where purchases in face-to-face channels continue to dominate more than 80% of consumer spending, a sufficient argument to stop thinking that it is okay to only measure what happens in digital. If we want to have clarity about the real behavior of our product in the lower stage of the funnel, it is necessary to broaden the panorama.
En Asylum, fieles a nuestro principio: "Si no lo podemos At Asylum, faithful to our principle: "If we can't measure it, we won't do it", we have prepared 5 tips to learn more about ROI, the great enigma of the marketing world.
Strategy as a fundamental part of measurement
Taking the time to shape the future and plan a strategy allows us to focus on what is truly important for the business. Strategy, more than just a word, is a fundamental part of our speech, but also of our daily work. Although its use has become widespread and it seems to be approached more lightly, it is essential for successful campaigns.
For example, a measurement strategy allows us to understand our competitive advantages based on relevant numbers and thus conquer the future. It prevents us from pursuing valueless news, vanity metrics, and enables us to take businesses to the next level.
Choosing what we want to measure is no small feat.
Why doesn't the lion chase mice, even though it may be easy for its size? Why does it focus on finding a gazelle for its dinner? Is it because catching 10 mice would really satisfy and tire it less? What will its KPIs be? The importance of having a clear focus, and the lion has a very clear objective, its focus. The power of being focused allows us to evolve in a decisive way to achieve the desired end.
Yes, like everything in life, choices have to be made for businesses. It is essential in an information-laden ecosystem to choose objectives and KPIs, which will truly enable us to measure the state of our projects and make us have the much-desired but forgotten focus.
A big objective with well-established KPIs, although it may seem more difficult to achieve, will allow us to work concentrated and on a few fronts, which can be easily monitored. This will result in healthy and sustainable business growth over time.
When we talk about ROI, we cannot expect R without I.
Return also requires investment, and this is not only about money. Investing in planning, tools, time to think about the previous two points, as well as having a suitable team to analyze the data, will be crucial in understanding our real return.
Generating data requires much more than investing in amplifying our campaigns and analyzing it more than a dynamic table. Therefore, to measure the ROI, all and each of the "I's" must be considered, which will contribute to finding that "R".
The importance of the technical component in measurement
There are more and better tools available every day to measure the business ecosystem. From companies' CRM connected to in-store transactions to the eCommerce databases generated with each transaction, providing valuable information for the business. However, it is necessary to certify that all sources of information have common data structures, are compatible with each other, allow the connection of what the customer does in Off and On, but most importantly, that the configuration to measure that journey is correct.
Nowadays, forgetting to activate a simple pixel or code on digital assets can be vital for data collection, which is valuable information about the customer journey, as it not only allows measurement but also becomes actionable data that can be converted into sales.
Real-time in the Real World
Having access to information when needed is nowadays synonymous with transparency and total control. Hence, the famous digital Dashboards or scorecards have become indispensable in 24/7 business control. Accessing them when the customer needs it, from wherever they are, as well as having real-time information that allows making decisions, changing the course of unsuccessful actions, or simply knowing that they are on the right track.
This is where the famous digital dashboards or management boards come in, which have become indispensable for 24/7 business control. Accessing them when the client needs it, from wherever they are, as well as having real-time information that allows for making decisions, changing the course of actions that are not yielding results, or simply knowing that things are on the right track.
Eitan Shoval
---
With over 18 years of experience in business strategy, finance, and operations, working with major regional banks in Latin America such as Banco Pichincha, the Gilinski Group, and one of the top 20 car dealers in the United States, South Motors, with sales exceeding $1 billion.
Today, he leads Asylum Marketing and serves as the COO and CFO of the CommerceTech company smartBeemo. Together, we have more than 600 direct and indirect collaborators in the region, with offices in Miami, Mexico City, Panama, Cali, and Bogotá; and strategic partners in over 15 countries to handle projects throughout the Americas.
In his leadership role at both the Agency and smartBeemo, he ends up wearing many hats and taking on responsibilities that include strategy, sales, client development and relationships, product development, innovation, finance, treasury, accounting, operations, human resources, legal, tax matters, and everything related to business development and growth.